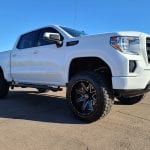 Lifted trucks are growing in popularity not just for their appearance but for their excellent performance, too. Apart from looking imposing, lifted trucks provide several advantages, including:
Lifted trucks are elevated so you can see the road better, enhancing your ability to avoid hazards.
Lifted trucks use larger tires, which improves traction, allowing you to handle bumps and curbs better.
If you have other vehicles, such as a boat or a trailer, the improved suspension of lifted trucks helps you tow these loads better.
All of these make lifted trucks perfect for recreational off-road use. But buying a lifted diesel truck for sale isn't a matter of just picking a model that suits your style. Below, we help you identify the things you need to look for when buying a used lifted truck.
1.
Inspect the suspension
The process of lifting a diesel truck affects the vehicle's suspension, affecting [...]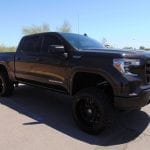 Winter is here, which means it's time to think about road safety. With 17% of vehicular crashes happening in winter, drivers' safety is of utmost concern during this time.
Once the snow sticks on the ground, it takes ten times longer for regular vehicles' brakes to stop on snowy roads, severely impairing a driver's braking ability. The freezing temperatures can also stiffen rubber, affecting tire pressure.
These show that, apart from safe driving habits, the vehicle you use should also be equipped for winter weather. This is why having lifted diesel trucks is useful when you do a lot of driving in winter. More than their imposing looks, lifted trucks serve practicality as well.
Why Drive a Lifted Truck in Winter?
1.
Lifted trucks have more undercarriage clearance
With a suspension lift or the addition of a leveling kit to your truck's body lift, you get more undercarriage clearance. This gives you the extra room [...]